As an Amazon Associate we earn from qualifying purchases made on our website. If you make a purchase through links from this website, we may get a small share of the sale from Amazon and other similar affiliate programs.
Architecture is a broad practice that covers more than just designing buildings. With design sustainability becoming more of a concern, certain specialties are becoming more prominent. That said, is landscape architecture one of those specialties?
Landscape architects are not really in demand. The demand for landscape architects will see little to no change in the next decade. Though jobs for landscape architects have increased slightly in the past few years, demand in the future is expected to be from the need to replace existing positions.
This article will discuss the demand, or lack thereof, for landscape architects and what might cause this prediction to change. I will also explain the work of a landscape architect, what it takes to be one, and why you might or might not consider being a landscape architect.
Is There a Demand for Landscape Architects?
According to 2019 data from the U.S. Bureau of Labor Statistics, from 2014 to 2019, there has been a 10% increase in jobs in the landscape architecture field. However, other career sites have predicted that there will be little to no change in demand for landscape architects in the following decade.
There isn't a huge amount of demand for landscape architects. It's likely that most demand for landscape architects in the following year will be due to the need to replace workers who retire or change their field of work.
However, it's also notable that more importance has been placed on sustainable design, especially in recent years with increasing concern regarding climate change, global warming, and pollution.
Professionals, including those involved in design, such as landscape architects, are being called to help find ways to mitigate these issues.
Why Landscape Architects Are Needed
Landscape architects do more than beautify the landscape with plants. They are professionals who design open spaces, their layout, vegetation, structures, drainage, and so on, to ensure that these spaces blend harmoniously with the environment around them.
Open spaces are an essential part of our built environments. You can find them everywhere, from public to private spaces. That includes public parks, gardens, college campuses, residential areas, commercial buildings, and more.
Areas need to be allocated for well-designed green spaces, especially in urban settings, to allow our environment to breathe.
Landscape architects go through years of study and training to have the knowledge and experience necessary to be essential design professionals that can help to achieve this.
Being a Landscape Architect
Landscape architects are essential in designing open spaces like public parks and other green spaces like rooftop gardens.
Spaces like these can assist in creating natural cooling and breathing spaces for buildings and urban environments. Landscape architects ensure that other than these spaces being aesthetically pleasing, other elements like roads, walkways, vegetation, drainage, and others work well together to create a healthy, harmonious environment.
Requirements To Be a Landscape Architect
To be a landscape architect, you must go through years of study. There are two undergraduate degrees that lead to becoming a professional landscape architect. Each of these degrees takes around four to five years of study:
A person with or without a bachelor's degree in landscape architecture may take up a Master of Landscape Architecture (MLA) graduate degree program. This takes around three years of full-time study.
Aside from schooling, aspiring landscape architects undergo training and must accumulate experience to take a licensure exam. Experience requirements differ from state to state.
Work and Duties of a Landscape Architect
Being a landscape architect doesn't just involve working and designing in an office. Here are some of the functions and duties that a landscape architect performs:
Meet with clients and other relevant professionals, such as engineers and building architects, to discuss project requirements
Create project plans and designs, estimates, specifications, and other relevant documents
Preparing graphic representations of project plans using design software
Perform site visits to coordinate appropriate materials, layouts, and arrangements of land features and elements
Research and collect data regarding site conditions and features to be analyzed and incorporated into the design of the space.
Monitor and inspect project progress to ensure adherence to plans, regulations, requirements, and standards.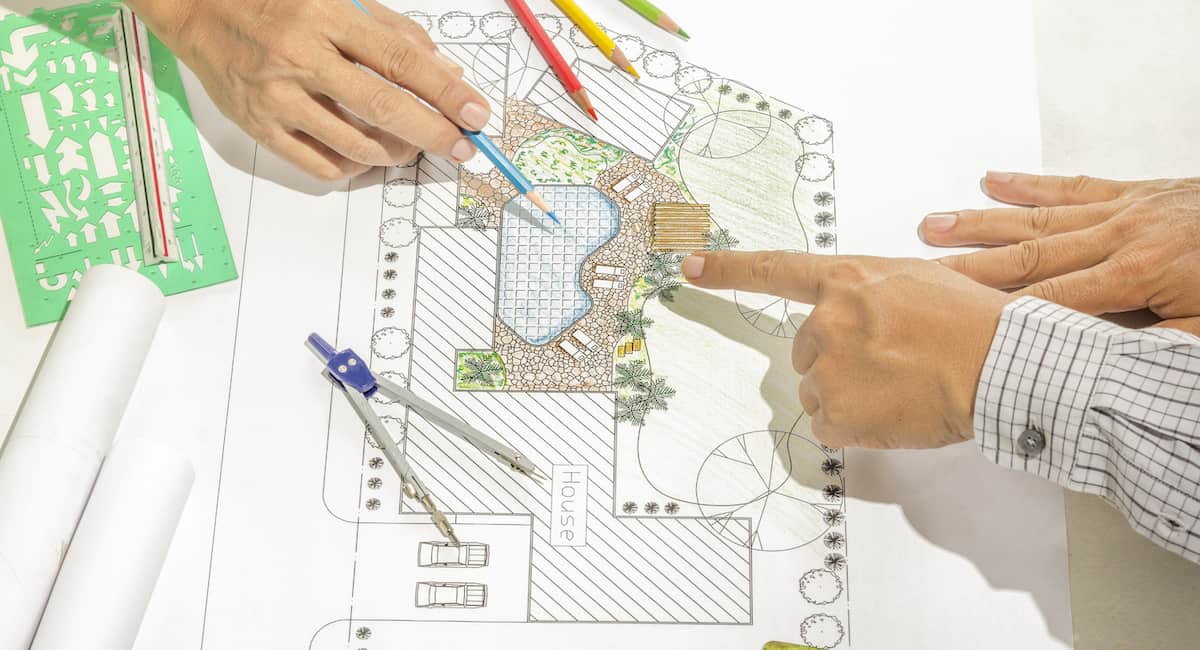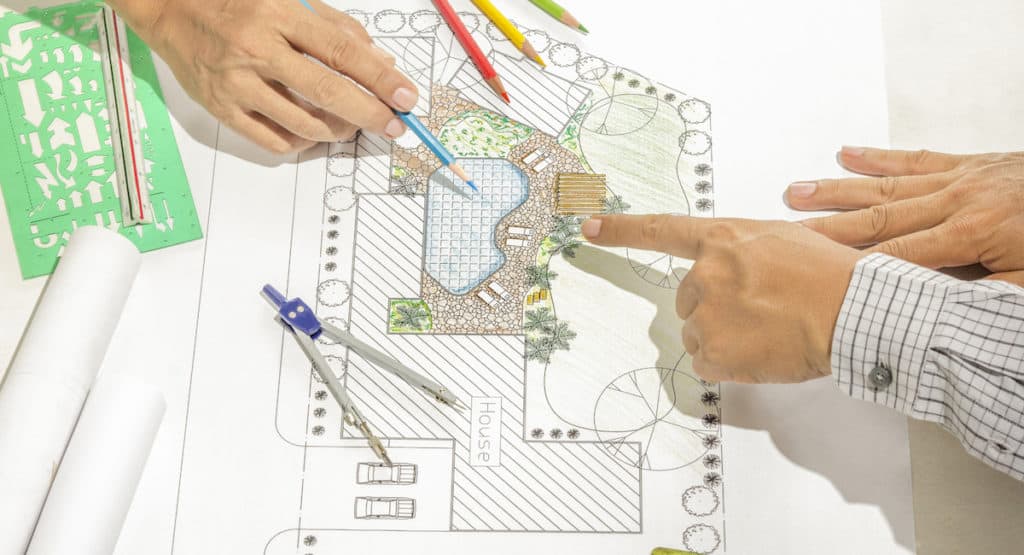 Average Wage of Landscape Architects
According to the U.S. Bureau of Labor Statistics, the median pay for landscape architects in 2021 is $67,950 per year and $32.67 per hour. That increased from 2016 data that states the median annual wage for landscape architects is $63,480.
In that year, the top industries for landscape architects and their annual median wages were:
Government: $83,800
Construction: $69,760
Architectural industry and related services: $64,270
Landscaping Services: $51,380
The lowest 10% of landscape architects earned a median annual wage of $38,950.
Pros and Cons of Being a Landscape Architect
Knowing what landscape architects do, their importance, and how much they make are factors to consider when deciding whether you want to pursue this field of work or not. Some pros and cons can also help.
Pros
Creative field of work. You'll get to exercise your creativity in making aesthetically pleasing landscapes and designs that work to improve and meet your client's requirements.
Broad scope of work/ Flexibility. Becoming a landscape architect gives you knowledge and training to work both in an office and on the field. Research, analytics, designing on computers or working with your hands, you can choose where you work best. Landscape architecture involves designing open spaces that can be indoor or outdoor.
Contributing to sustainability and community. As a landscape architect, you'll be able to contribute to the health of the environment and your community when you design public parks and spaces.
Cons
Long work hours. Doing research, creating designs that meet standards and client requirements, and going on-site to ensure progress goes according to plan takes many hours both in and out of the office.
Conclusion
Labor Statistics say that the demand for landscape architects will have little to no change in the next decade. However, increasing concern regarding climate change and its effects has called for more sustainable design. Landscape architects can help to achieve more sustainability through the proper design of open spaces.
Are you a landscaping enthusiast and want to help me grow Landscapingplanet.com? I am looking for writers! Just send me an email at
[email protected]
.